Supercharge your
digital
presence.
Adapt to the changing standards of the modern world and increase your reach.
Skyfallen has always been rated with 5-starts since 2016.

Skyfallen helps create
millions
of
business opportunities
that are never possible otherwise.
Everything starts with a
simple question.
"What do you need?" is the question we ask. If we have a clear need, we empower you to fullfil it.

Swiss Army Knife
of the digital world
Skyfallen approaches every customer from all perspectives to fully adapt you to the digital world.
HOW WE MAKE THE DIFFERENCE
We
never stop
innovating.
It works is never enough. We thrive to take everything one step further.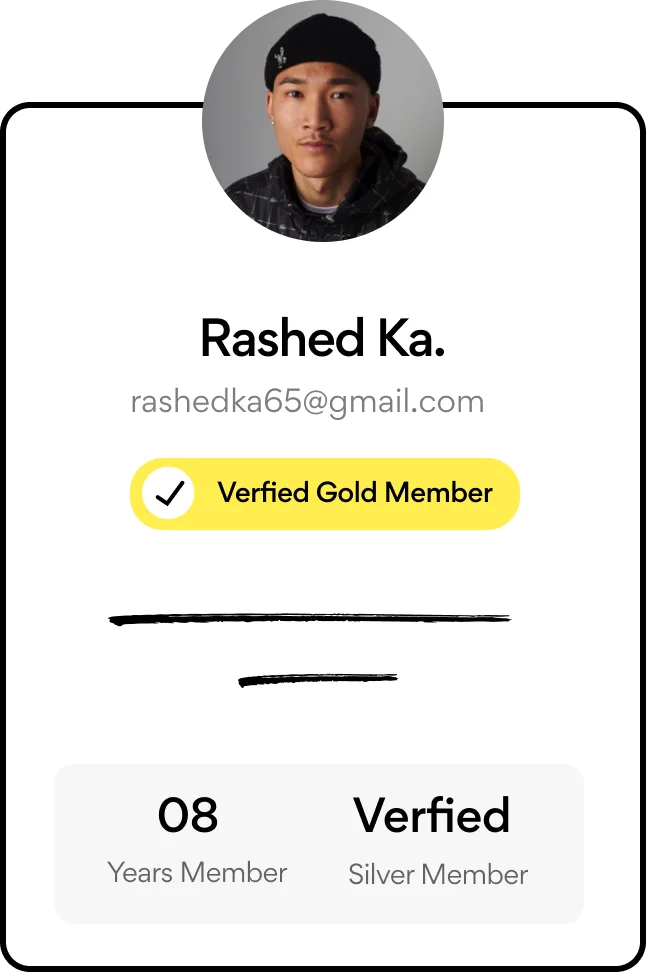 Not sure? Hear others'
success stories
with Skyfallen.
"Skyfallen is
true to its word
and
delivers.
I will work again"
"Skyfallen
kept me updated
with each step. Everything was corrected. I'm very happy and will work again in the future."
Amazing experience working with them. Good communication, patience and knowledge. On time delivery. 100% satisfied with their work. Highly recommended.
Really impressed with the quality of work.
They did the job great, helped till the end and were not bothered to do an extra thing or two. I will hire them when I have more work. Great Job!

01. What type of work can Skyfallen help with?
We help with all types of projects from designs and apps to marketing strategies. Anything digital, we got you covered.
02. Do you really have 100% positive reviews?
We know it may not feel legit so you are always free to check us out on 3rd party platforms we work on.
03. How are your financing options?
Skyfallen works with many financial institutions to provide flexible payment options. You are offered card and bank transfer payments simply from the Skyfallen Portal. You also have the options to pay in installments.
04. What is the Skyfallen Portal?
It is a service never seen before in the industry. Using the Skyfallen Portal, you can create a project request and track as we process, build and deliver it! It is where you will get support and make your payments.
05. Where are you headquartered?
Skyfallen is headquartered in London, United Kingdom as Skyfallen Limited and has an official branch in Istanbul, Turkey.
06. Which countries can you work with?
We can work with any customer given they are not at a sanctioned country by the United Kingdom, the United States or Turkey. VAT and Taxes will differ depending on the country and the fees.
Convinced? Now it's
our time to shine!
If you feel ready, visit the Skyfallen Portal to start working with us!